Horse Boarding
Welcome to Historic Hitchin' Post Stables! Here in Flagstaff, we have boarding facilities available! Whether a few nights are needed, or you need boarding for a month, we have options for you and your four legged companion! We take pride in the care of all horses on our property. If needed, we also have an equine vet on call.  Please give us a call, or fill out our contact us forum for availability. We would love you have you here!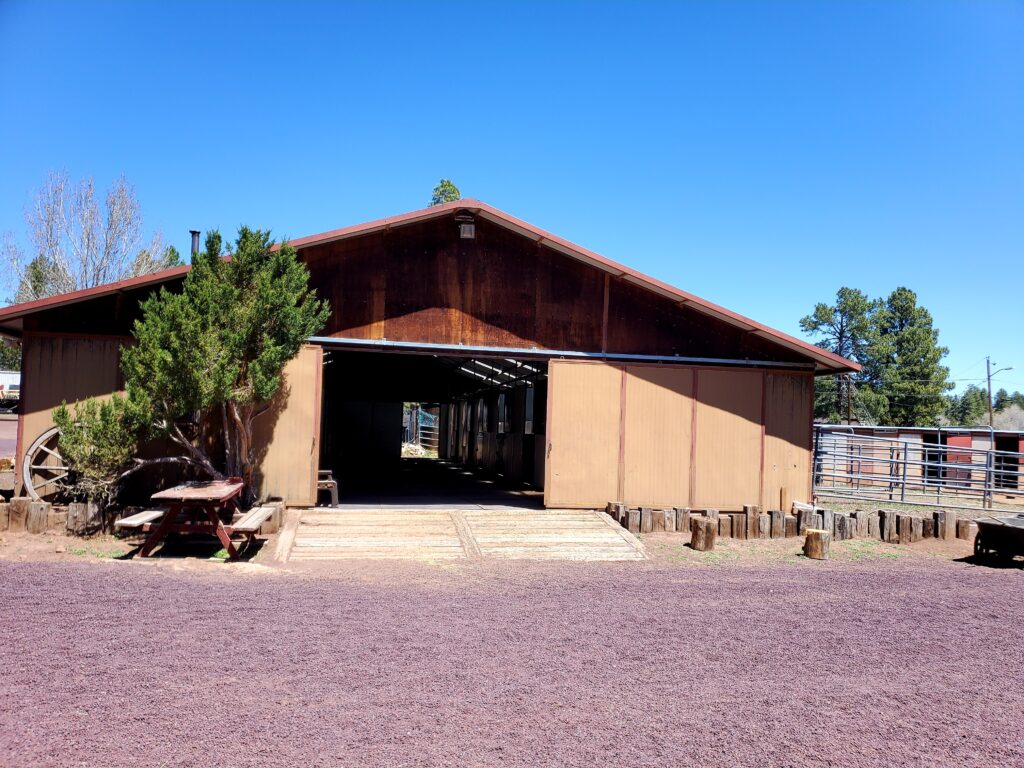 Pricing
Boarding: 
Big Barn:  12 X 12 Stall with 12 X 24 run:  $630.00 per month 
4 bags Bedding Included  
Feed – 2 times a day, Bermuda or Alfalfa
Shed Row Barn:  12 X 12 Stall with 12 X 24 Run: $600.00 per month
Shed Row Barn: 12 X 12 Stall with 12 X 60 Run: $630.00 per month
Bedding (Owner provided) 
Large outdoor paddock (Multiple horses) no shelter $510.00 per month 
Stalls Run in Shelter:  12 X 12 Large Run: $585.00 per month 
Boarding Options: 
Extra Bedding: Charged Per Bag
Turn out Services 5 days a week: Monday thru Friday  (Weather permitting) $40.00 per month 
Noon feeding: 1 flake – Alfalfa $45.00 per month or 1 flake Bermuda $55.00 per month
Hay Price subject to change 
Supplement feeding: (Owner provided and packaged – if applicable) – Once Daily $35.00 per month 
Blanketing: (off in the A.M. – On in the P.M.) $35.00 per month 
Medication administration, after hours emergency charge:  (May vary) $40.00  
Training: Half an hour $30.00 
One hour $60.00 
Lessons: $65.00  per hour 
2 Onsite Barn Staff 
Covered and enclosed 60′ Round pen 
Arena 
Tack area 
Easy trail access – Cross no roads to Forest access -Miles of riding 
Owners are welcome to provide their own bedding 
No ATV or vehicle traffic on trails 
Trailer Parking is limited – Call for availability and pricing 
Overnight camping & RV hookup are limited – Call for availability (Seasonal) 
Overnight Boarding – $25.00 – 40.00 per night (Limited Availability)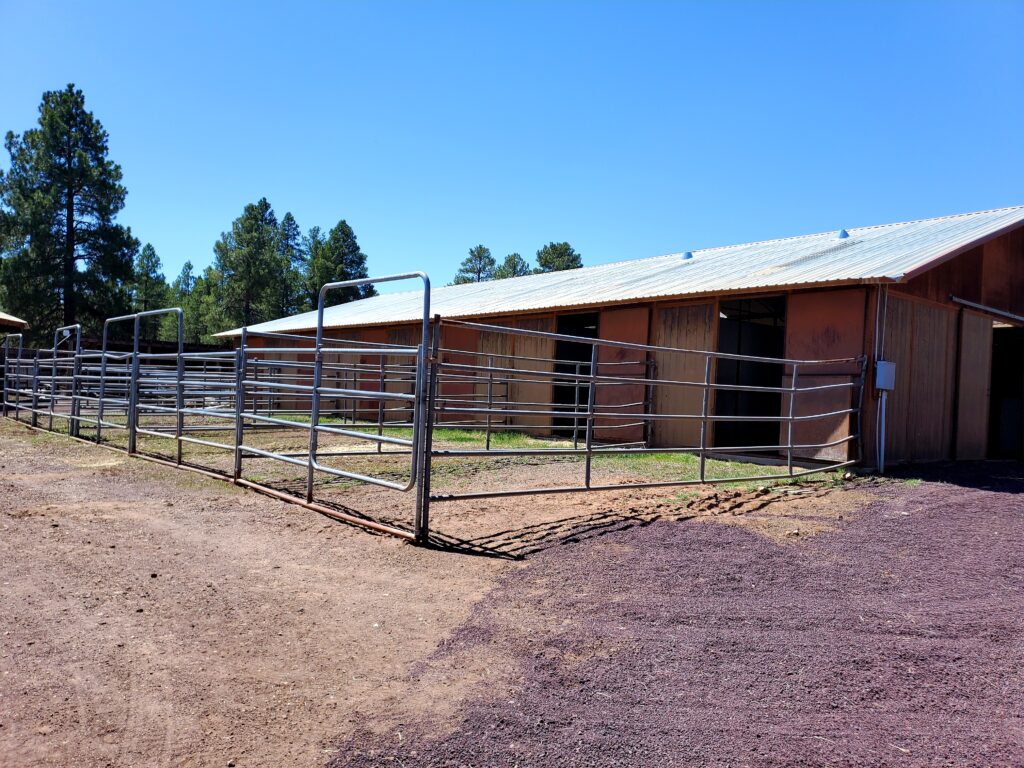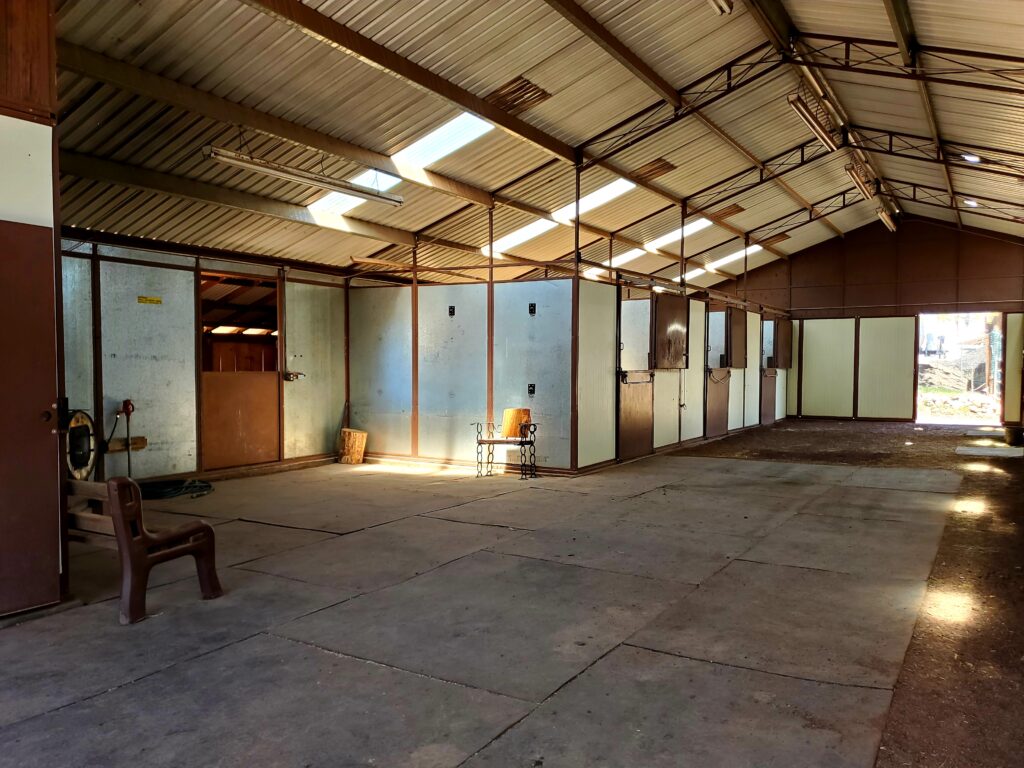 When boarding at Hitchin' Post Stables
You and your horse are more than welcomed to take use of our 65ft covered round pen. We have an addition turn out pen where you can allow your horse to run and  play.
We have daily trail rides, feel free to saddle up and take the trails with us among our beautiful quiet trails. Or take the trails yourself and get some relaxing time spent with you and your horse out in the trees and meadows.